In July, I jetted off to Europe to compete on the summer track circuit. For 3.5 weeks, I had the incredible opportunity to travel to five different countries, compete in three races with my Strava Track Club teammates, and run hundreds of joyful miles exploring new trails. Allow me to share some of my Euro trip highlights with you!
The Netherlands
I arrived in Amsterdam on July 13, greeted by beautiful weather. After an overnight stop at Gatwick Airport in the UK, where I was able to squeeze in a run and some zzz's before my flight to Amsterdam, I was eager to start exploring at my first stop on the #StravaTCdoesEurope tour. I spent three days solo in Amsterdam, staying in an Airbnb that I'd booked specifically for its close proximity to the Bos, or Forest, which is one of the largest city parks in Europe. Within a mile of my first run in the Bos, I knew it was going down in the books as one of my all-time favorite places to run. With trails for days interspersed with waterways and surrounded by lush trees, it made for stunningly beautiful running.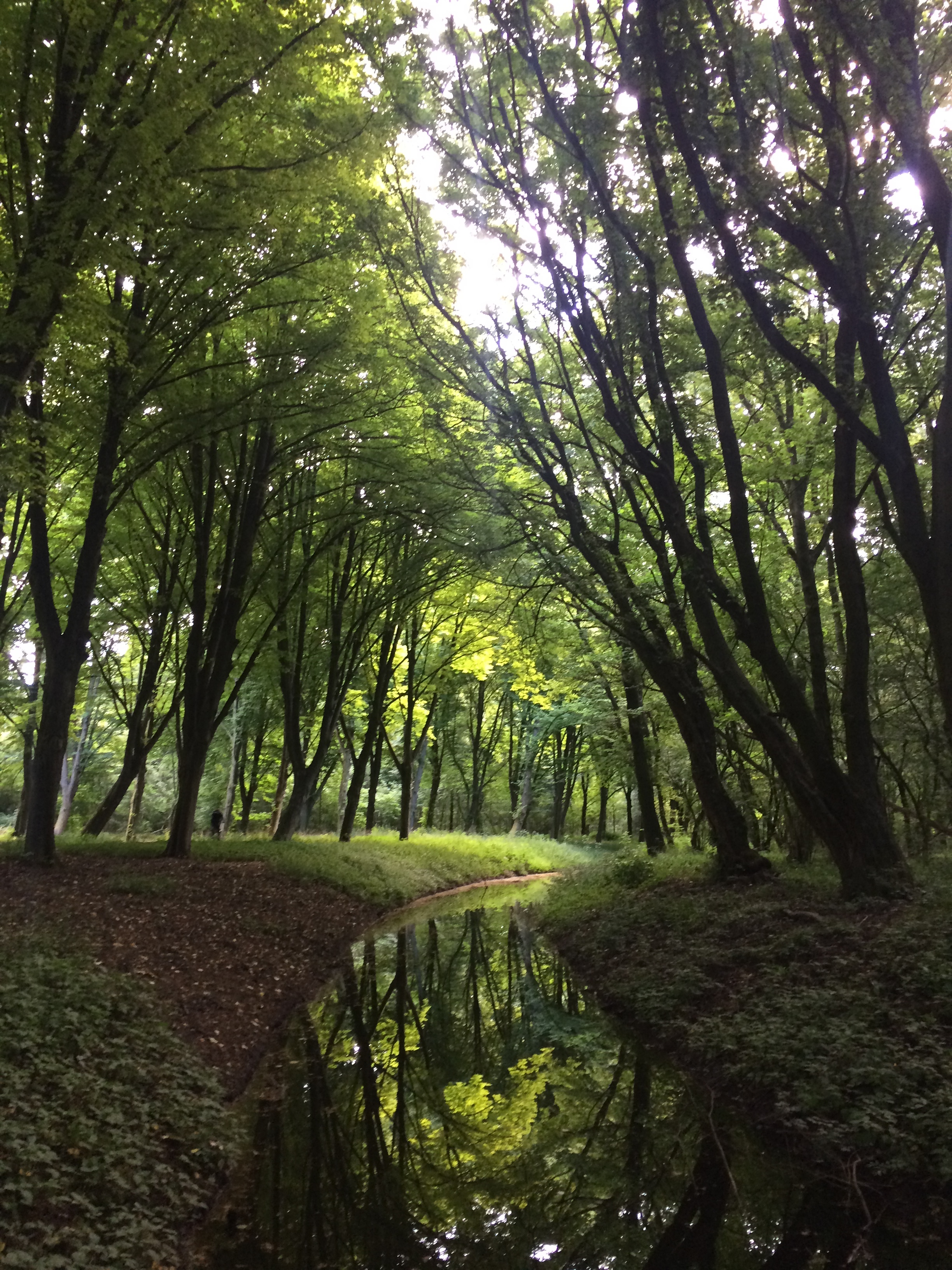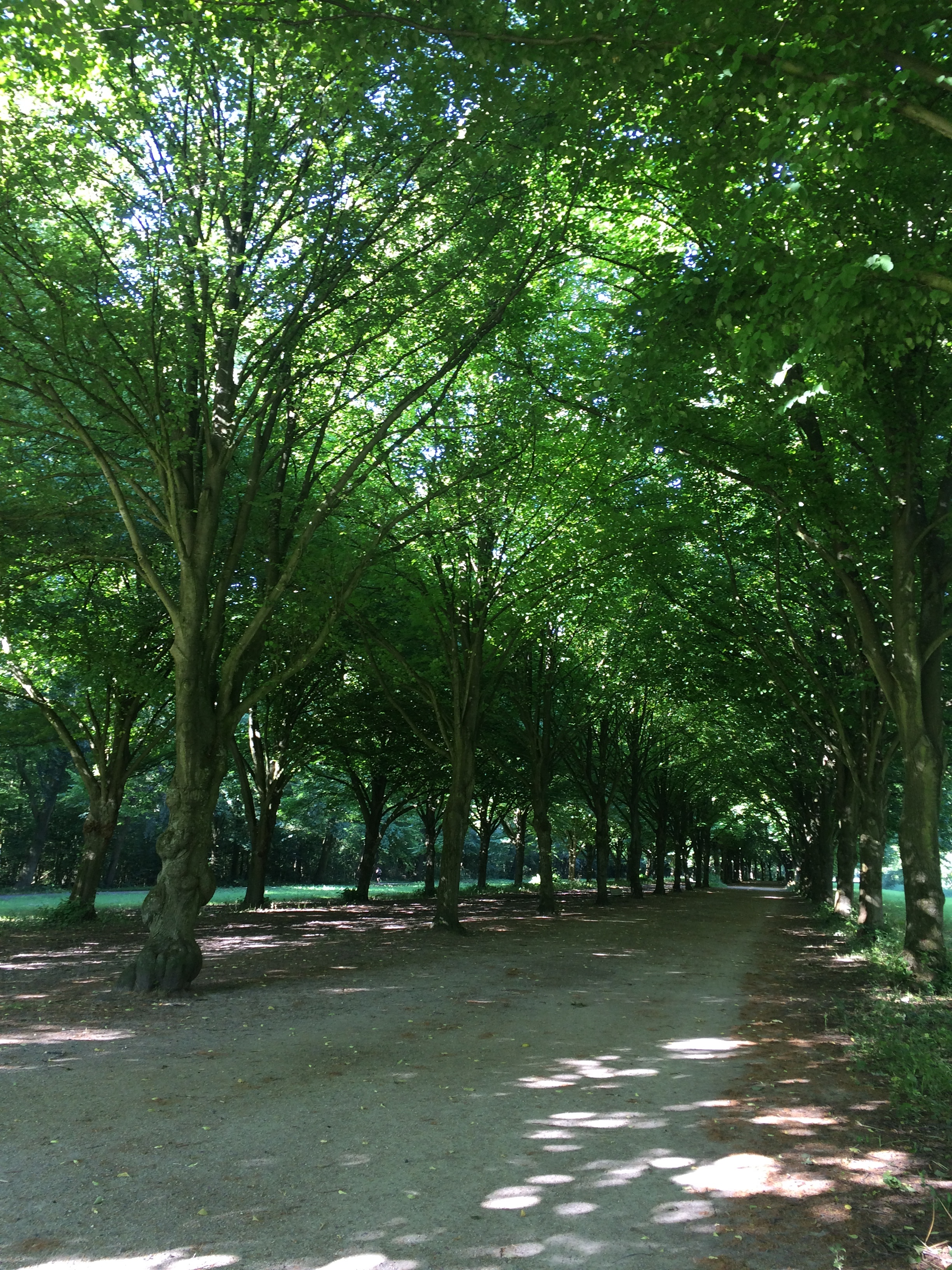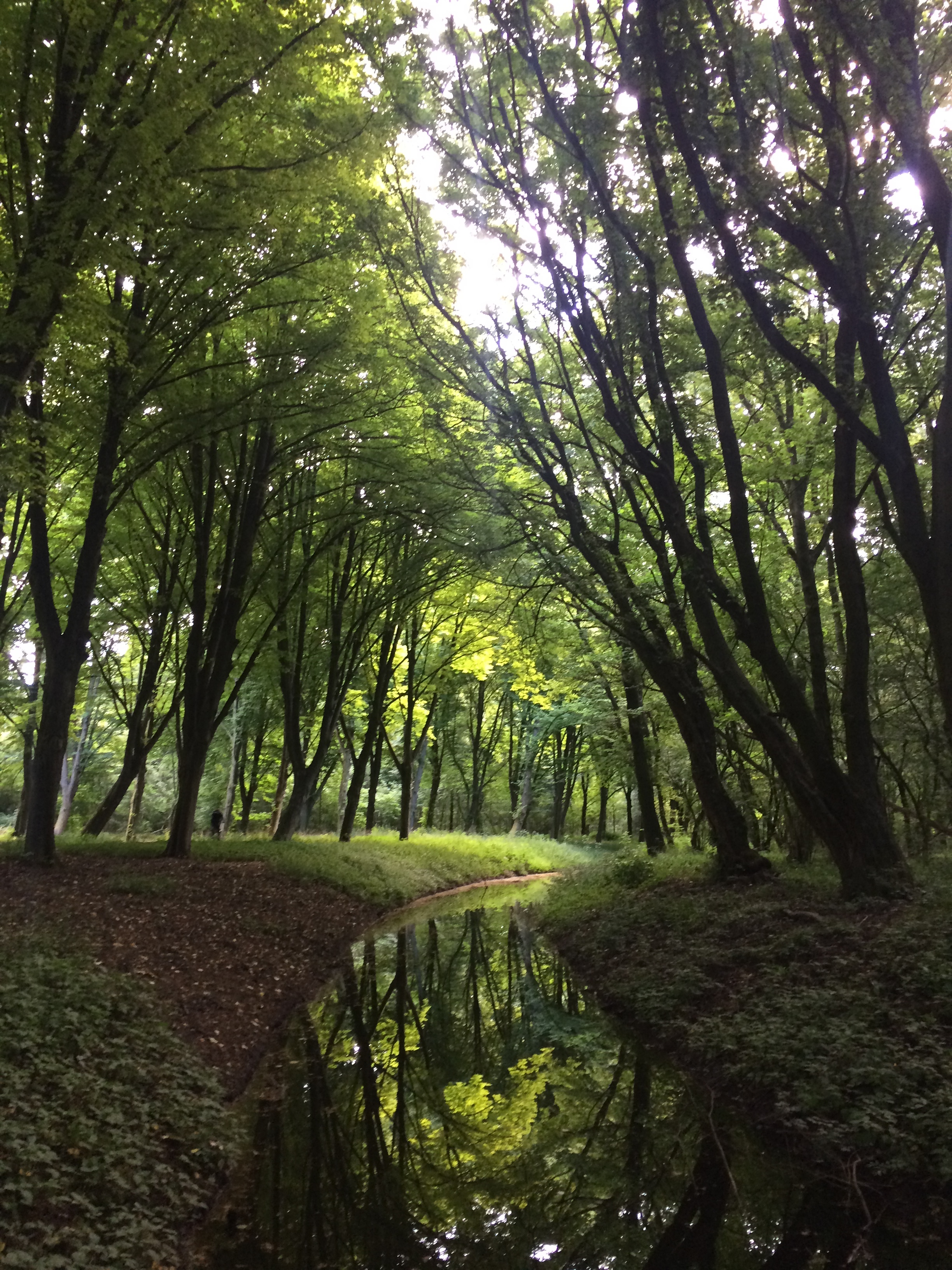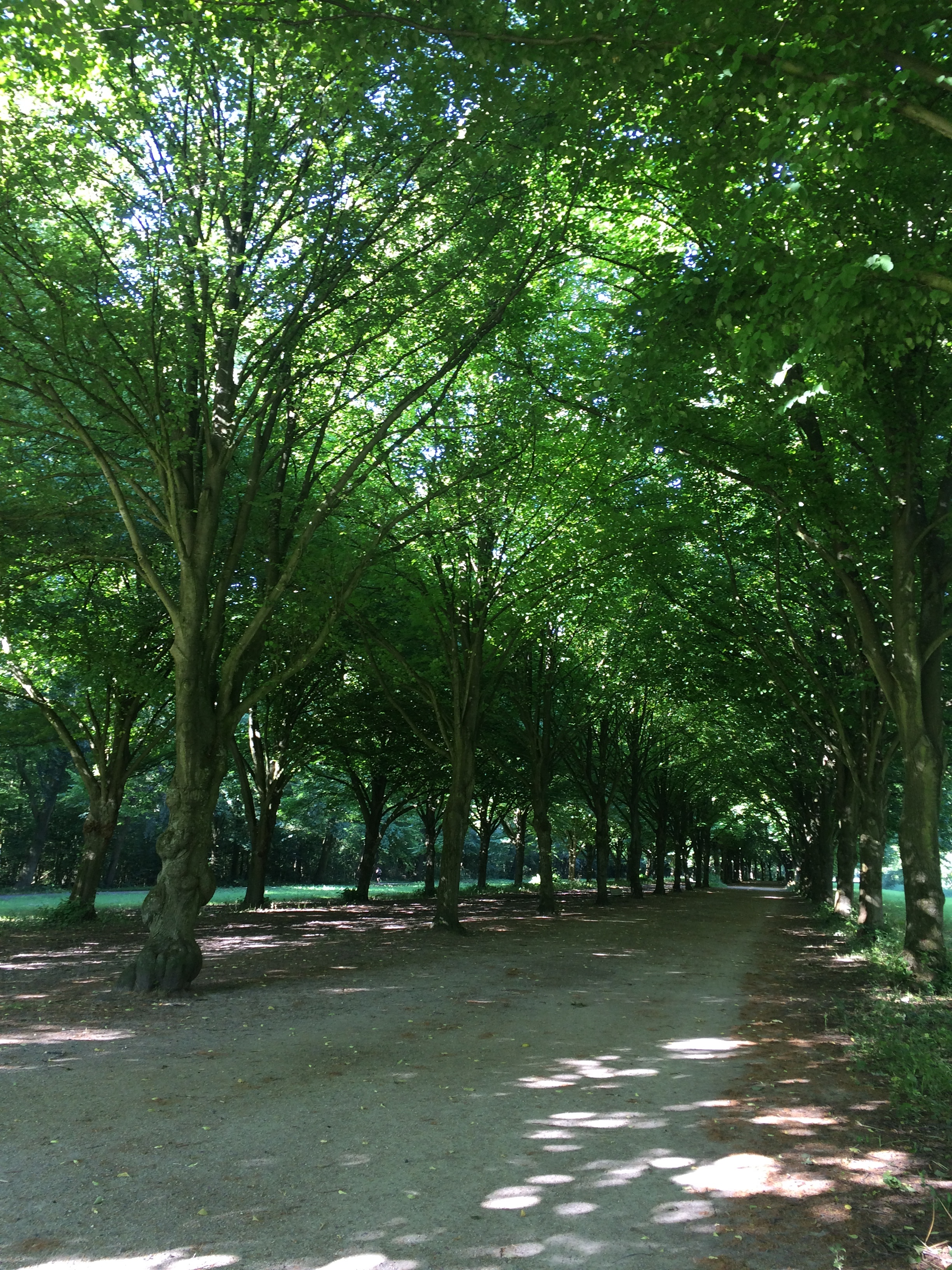 I also had the chance to explore the city of Amsterdam, visiting the Albert Cuyp Market (a street market with vendors selling food and trinkets) and the Van Gogh Museum. I strolled through the Museumplein, wandered along the scenic canals, walked past the Anne Frank House (unfortunately the line was too long to go inside), and enjoyed a latte in the gardens outside of the Rijksmuseum.
As a runner, I also had to make a stop at the Olympic Stadium, where the 1928 Olympics were contested and which also hosted the 2016 European Track Championships, which were held the week before I arrived. I unfortunately couldn't run on the track at the stadium (closed to the public), but I did do some speedwork on the nearby warmup track, which is part of the very nice sports facility Park Schinkeleilanden. Overall, I was very impressed with the running options in Amsterdam - how fun it would be to do a training camp here!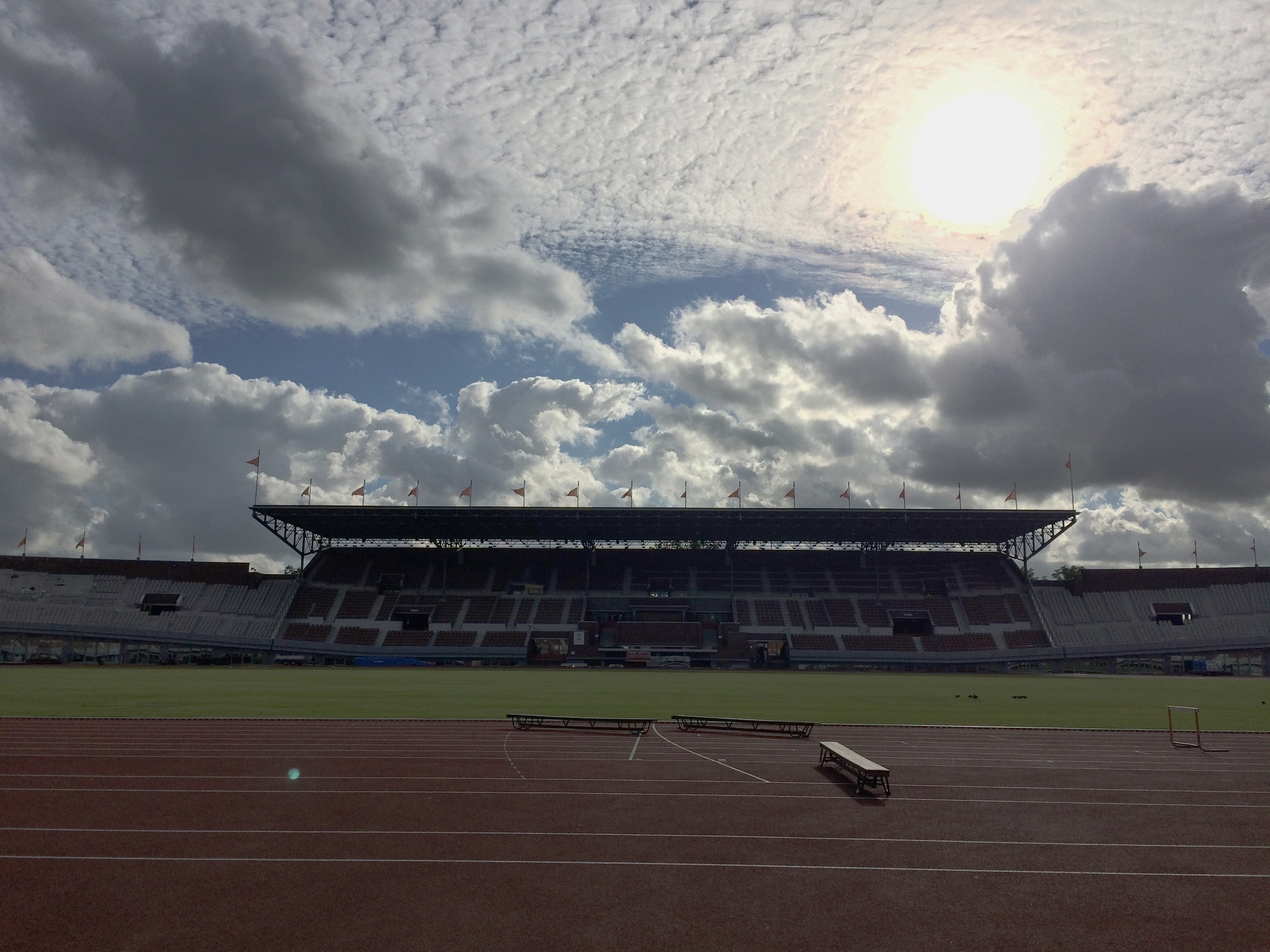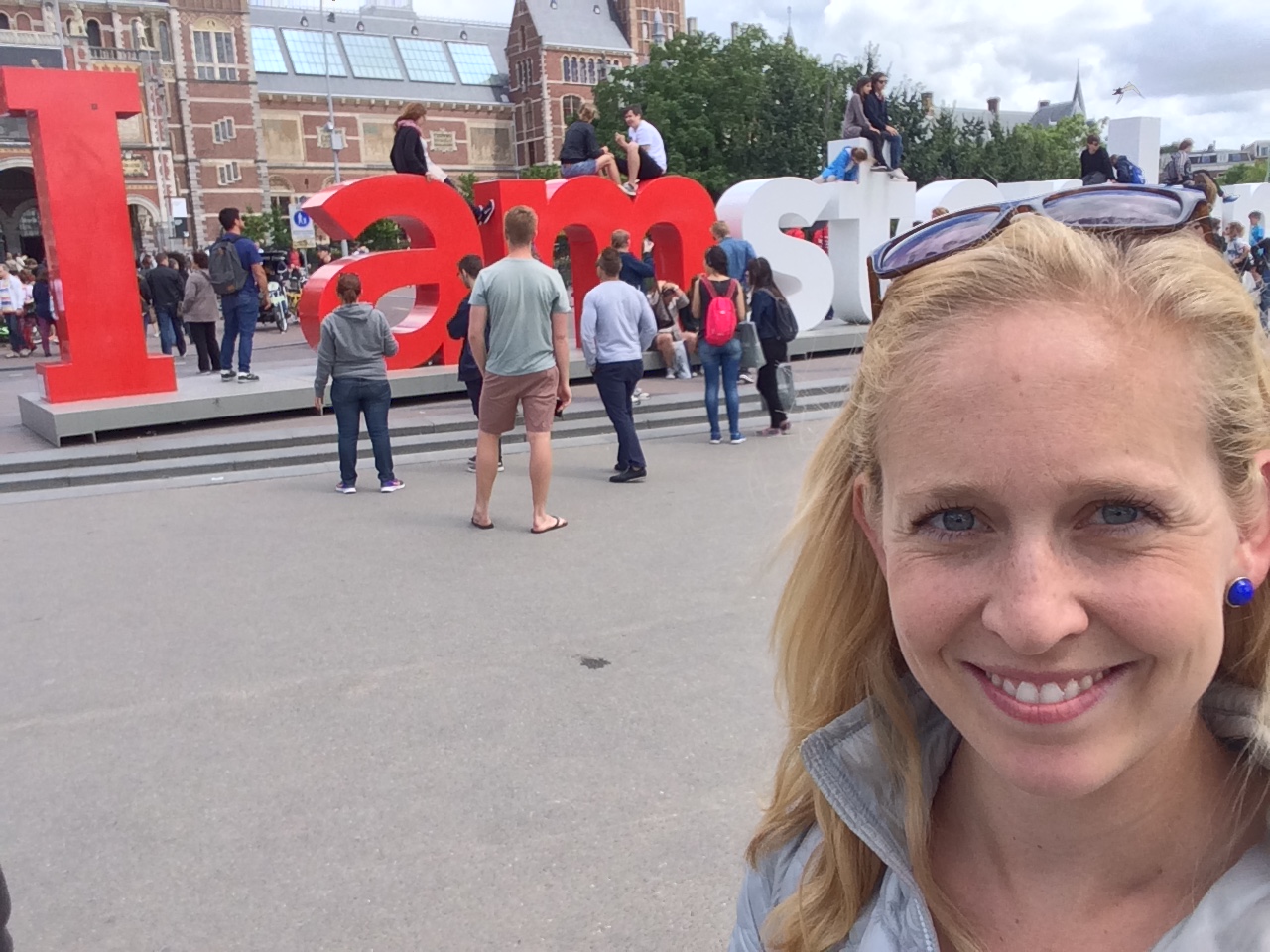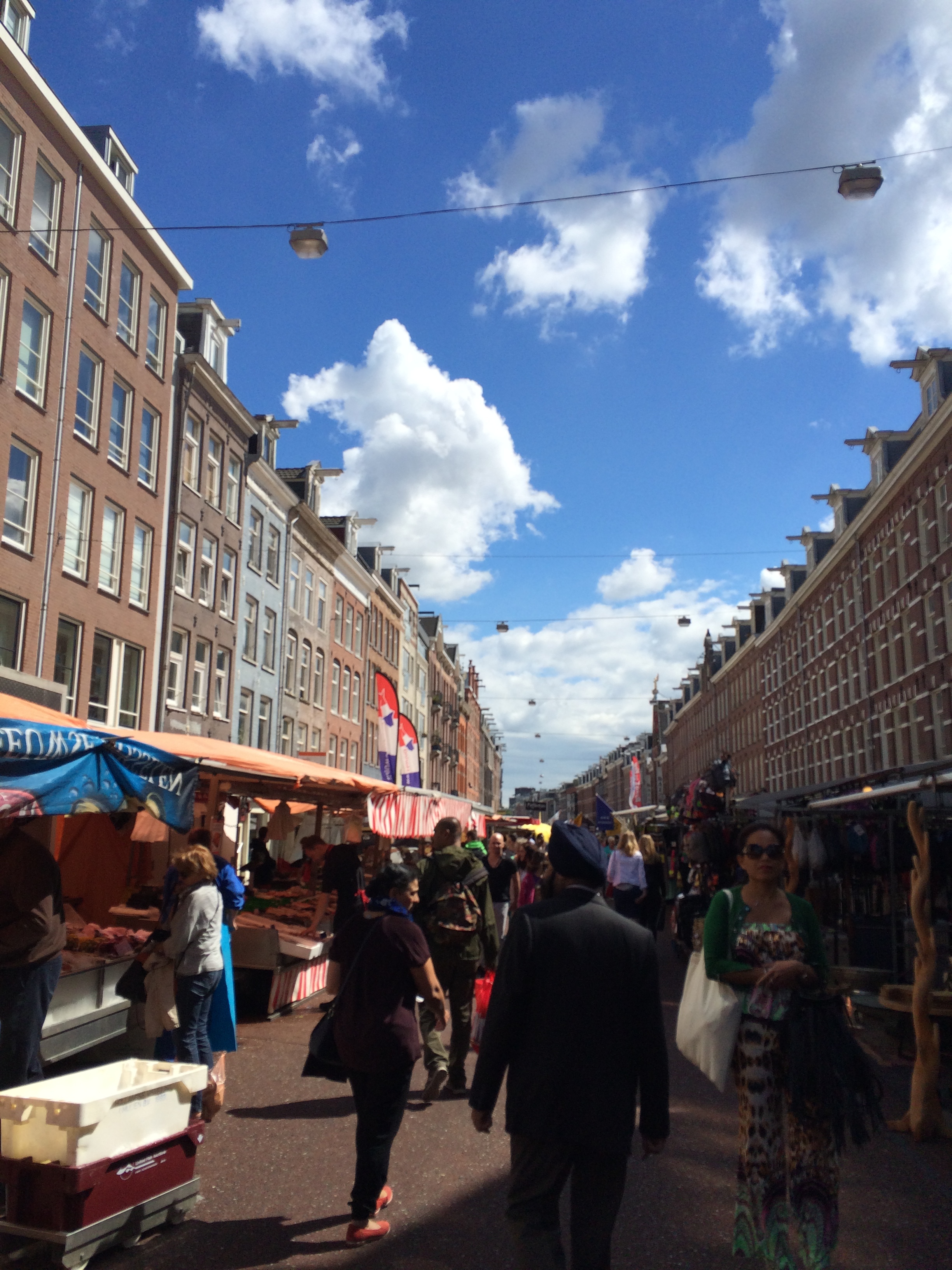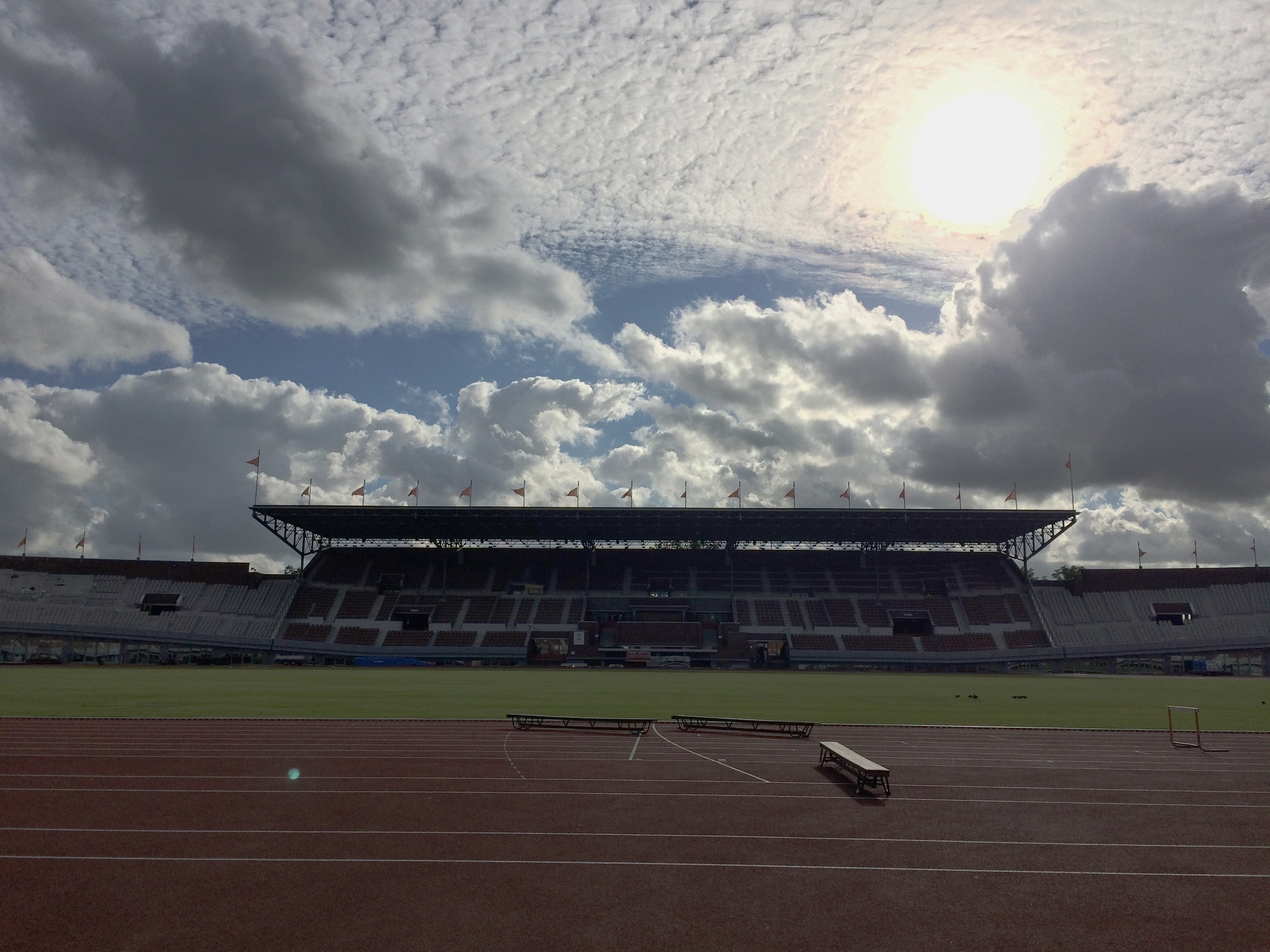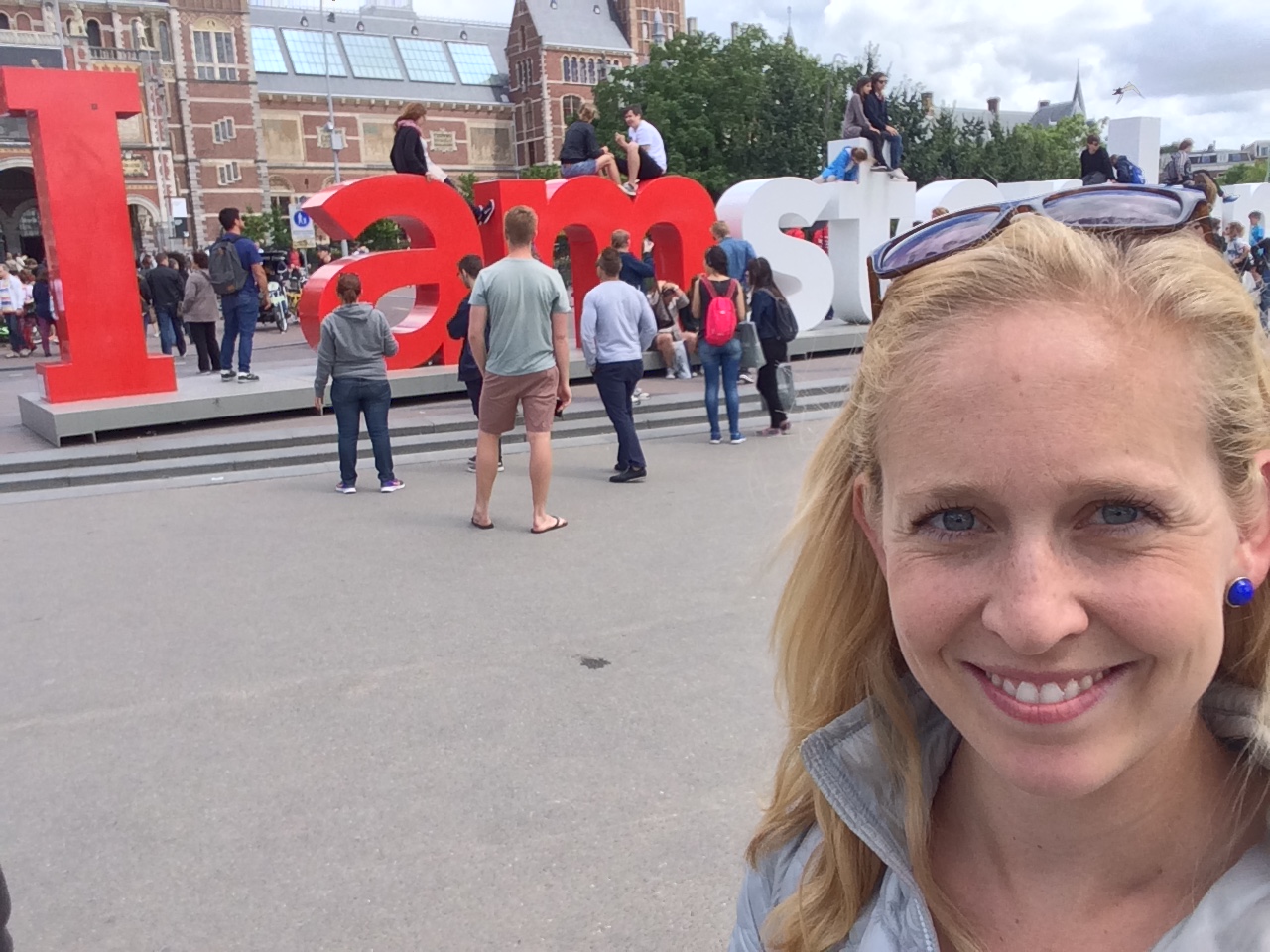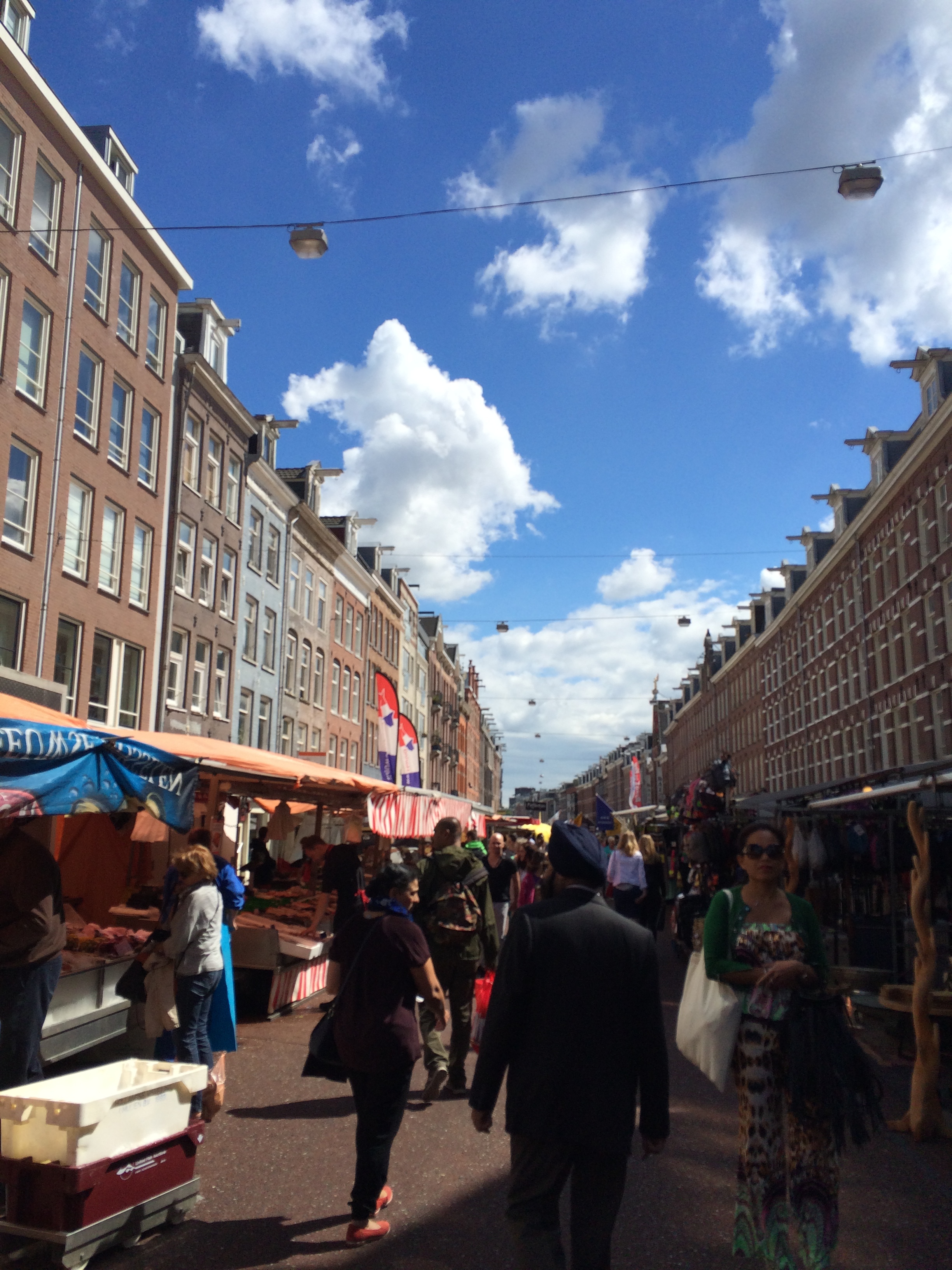 The food in the Netherlands did not disappoint - I quickly became addicted to stroopwafels (good thing I run!) and also enjoyed Dutch pancakes. Before I could eat too many stroopwafels, though, it was time to move on to Belgium and meet up with my Strava Track Club teammates Annie and Laura!
Belgium
I arrived in Leuven, Belgium on July 15, the day before I was set to race a 5k in nearby Heusden, the first race on our Europe circuit. Heusden is historically the fastest track 5k on the European circuit outside of Diamond League meets, so I was excited to be on the start list. My teammate Laura was racing in the 1500 and we traveled to Heusden together.
During the warmup my legs didn't feel amazing - I was coming off the 10k/5k double at the Olympic Trials and was also feeling the effects of long travel and jet-lag. But I tried to shake off that feeling and put my mind to the task at hand. I pinned on my very large race bib, spiked up, and stepped up to the starting line.
The gun went off and I settled into the pack of talented international athletes, including a number of Olympians. I was running comfortably in the top 5, cruising along and holding my ground, not letting anyone elbow their way into my space (as had happened in the Trials 5k). But as we approached 2 miles, I started to falter. I slipped back in the pack and slowly succumbed to the cumulative exhaustion of the Trials double + travel. I finished a disappointing 10th; in hindsight, this 5k was probably too soon after the Trials and I would have been better served waiting another week to race again. But I'd been so excited about this opportunity and couldn't pass it up; so, you live and learn, and move on.
Post-race back in Leuven, I enjoyed a week of training with Laura and Annie. On Sunday after the race we went for an exploration long run, touring the college town of Leuven, home to KU Leuven and the Anheuser-Busch InBev headquarters (as such, beer is cheaper than water here!). It felt so good to run long for the first time in a while after having tapered for the Trials. My body craved the extra miles and I relished the time on my feet.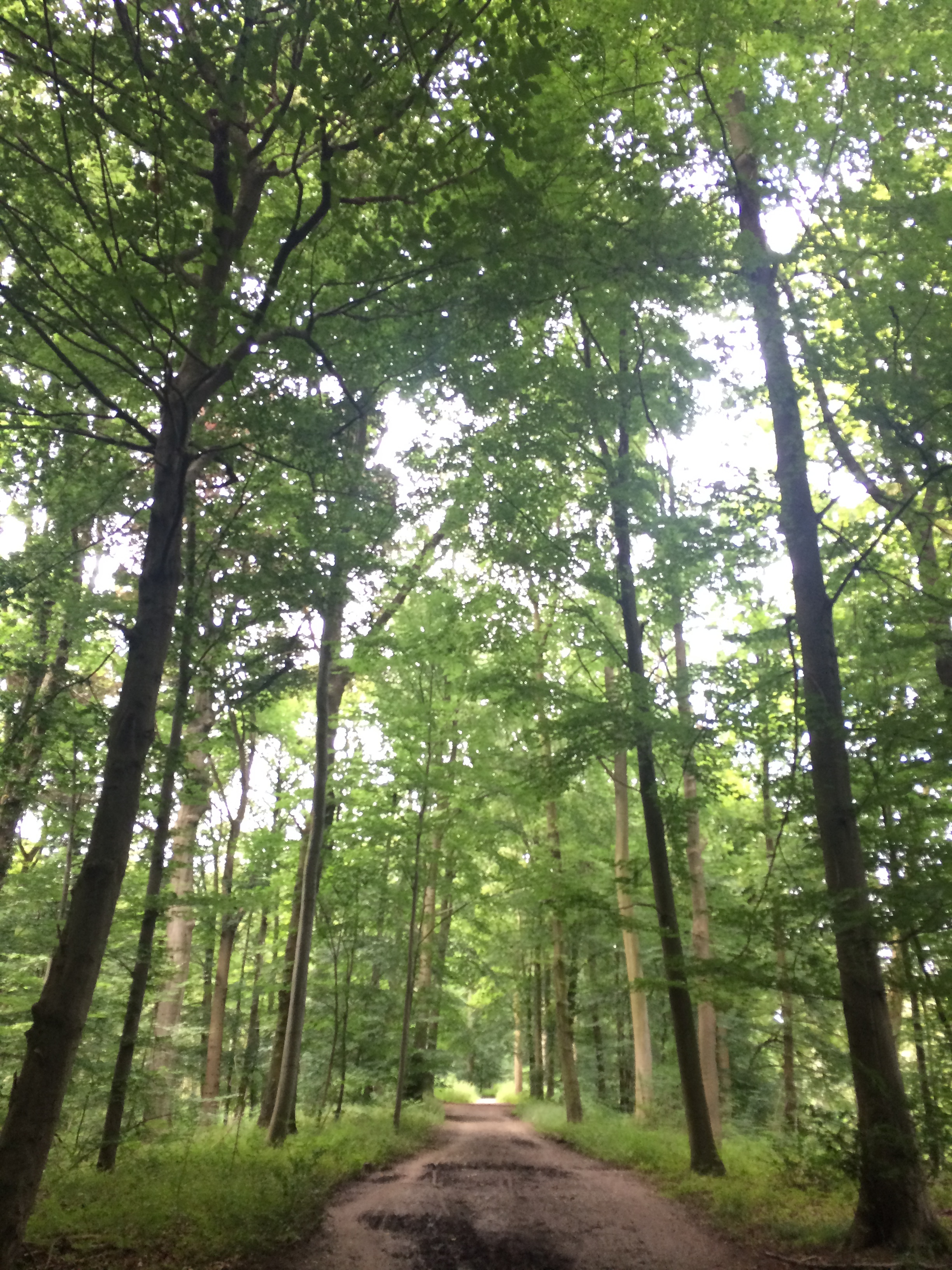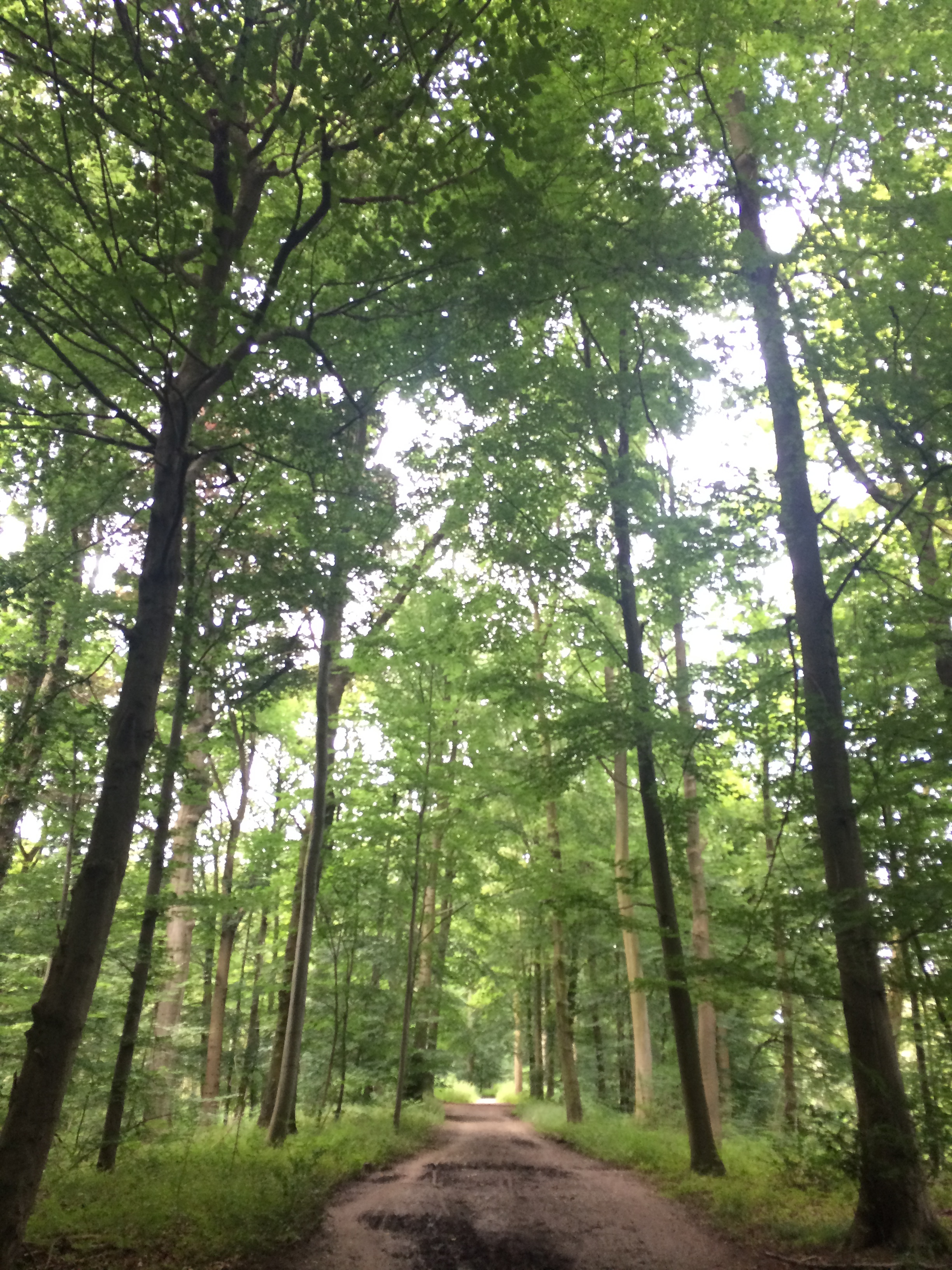 Leuven reminded me a lot of Davis, my hometown and also where I went to college. The KU Leuven and UC Davis campuses were quite similar, with arboretums, a creek running through it, and agricultural fields just outside of the campus. Our Airbnb was just a short run from campus, so we did most of our running here. After our daily workout, we'd head into the city center to explore. Unlike Davis, Leuven is filled with beautiful historic buildings and cute outdoor cafes. And instead of the fro-yo shops that have proliferated in Davis, Leuven has gelato. Oh such glorious gelato! We got it nearly every day we were there (again, good thing we run!). Should you find yourself in Belgium, make sure to get gelato atop a Belgian waffle - it will be the best dessert you've ever had!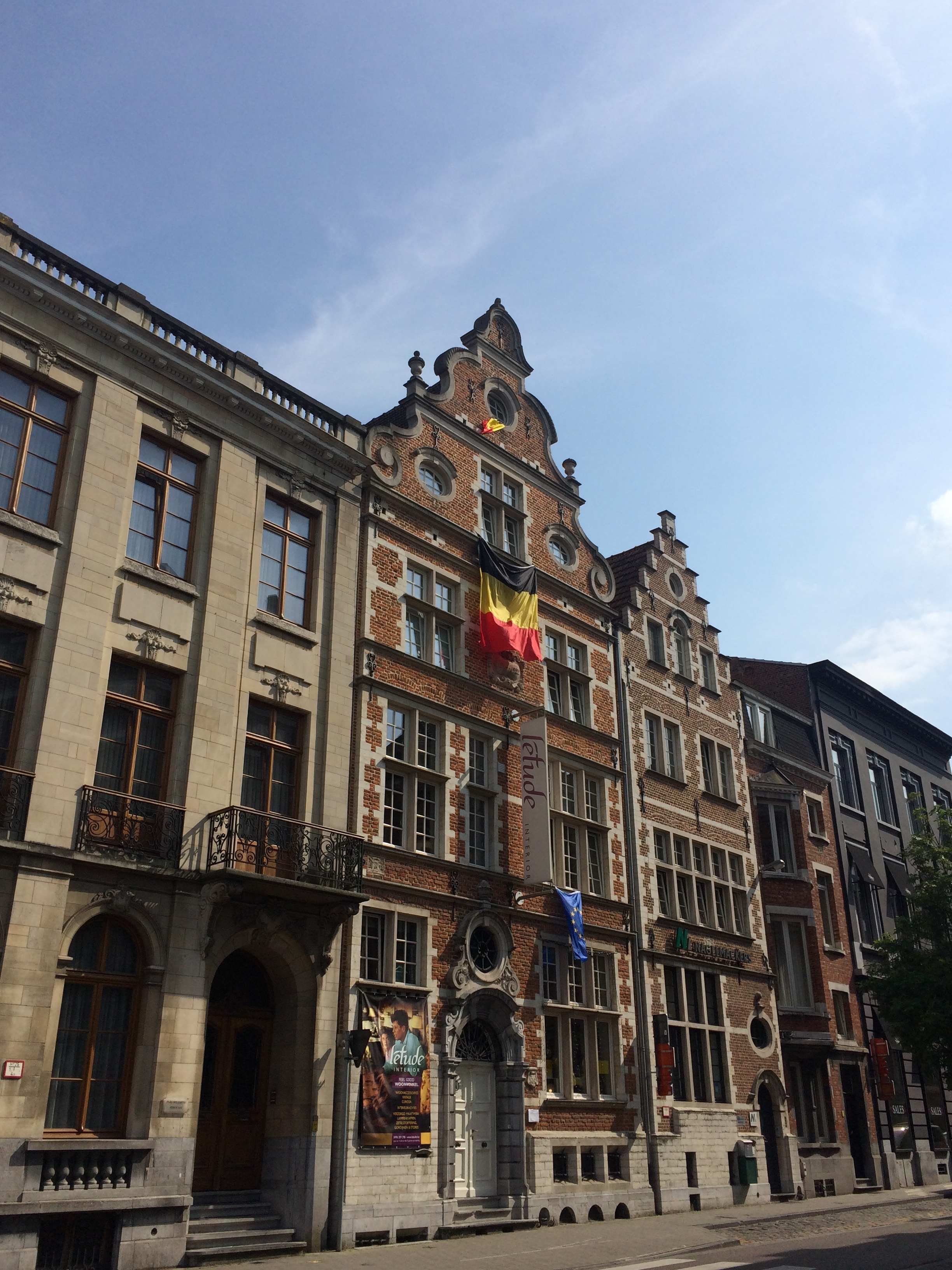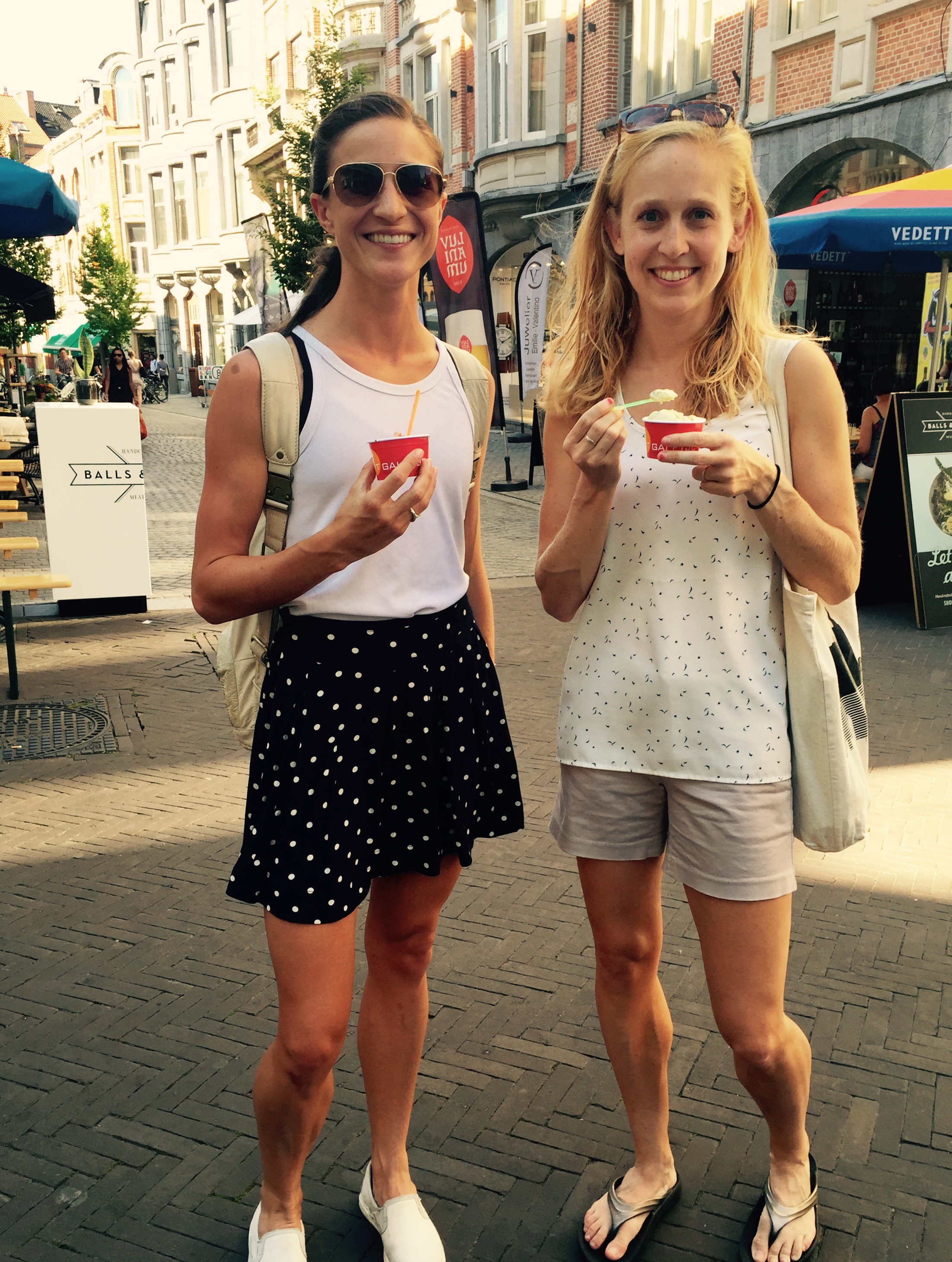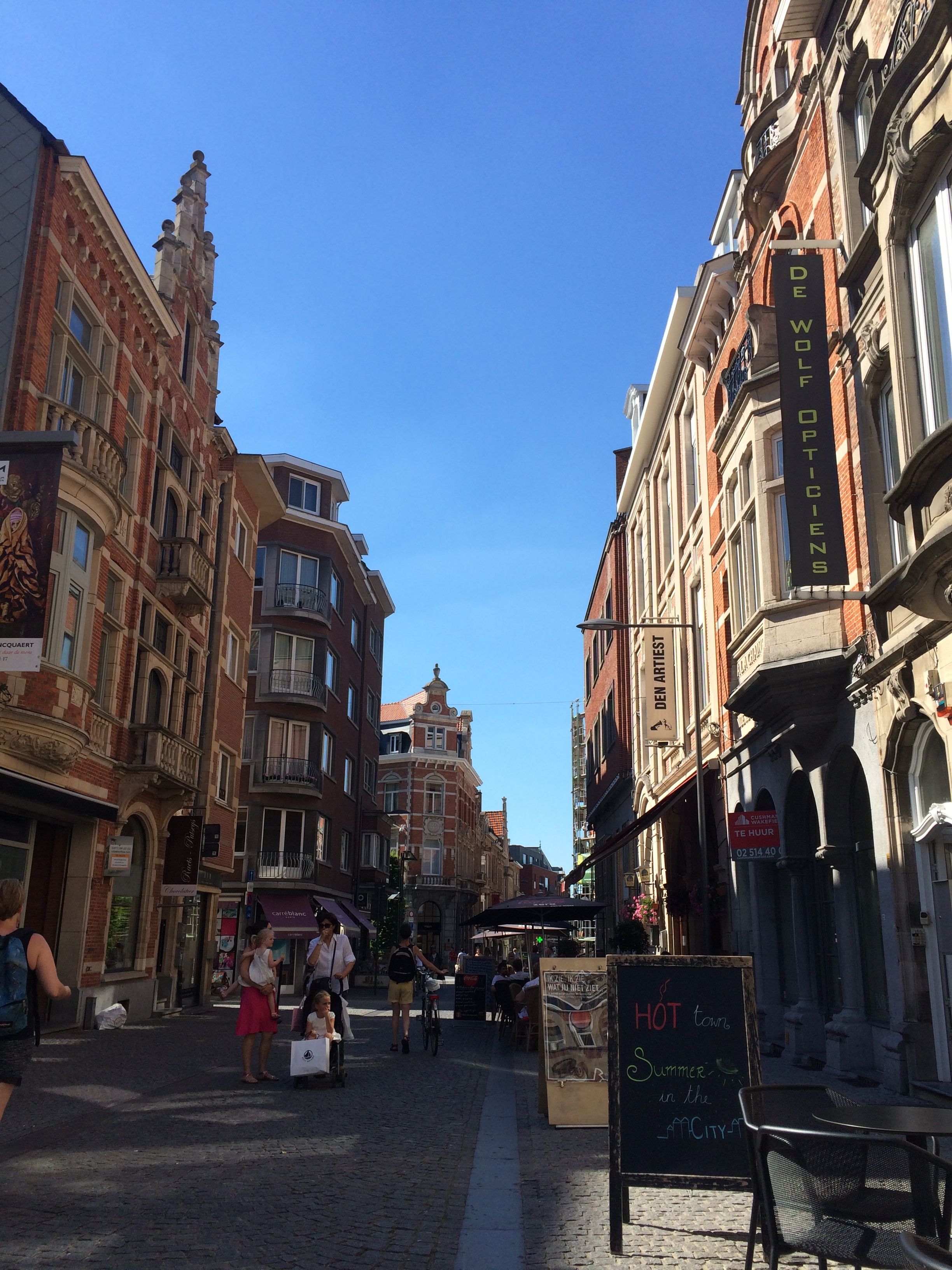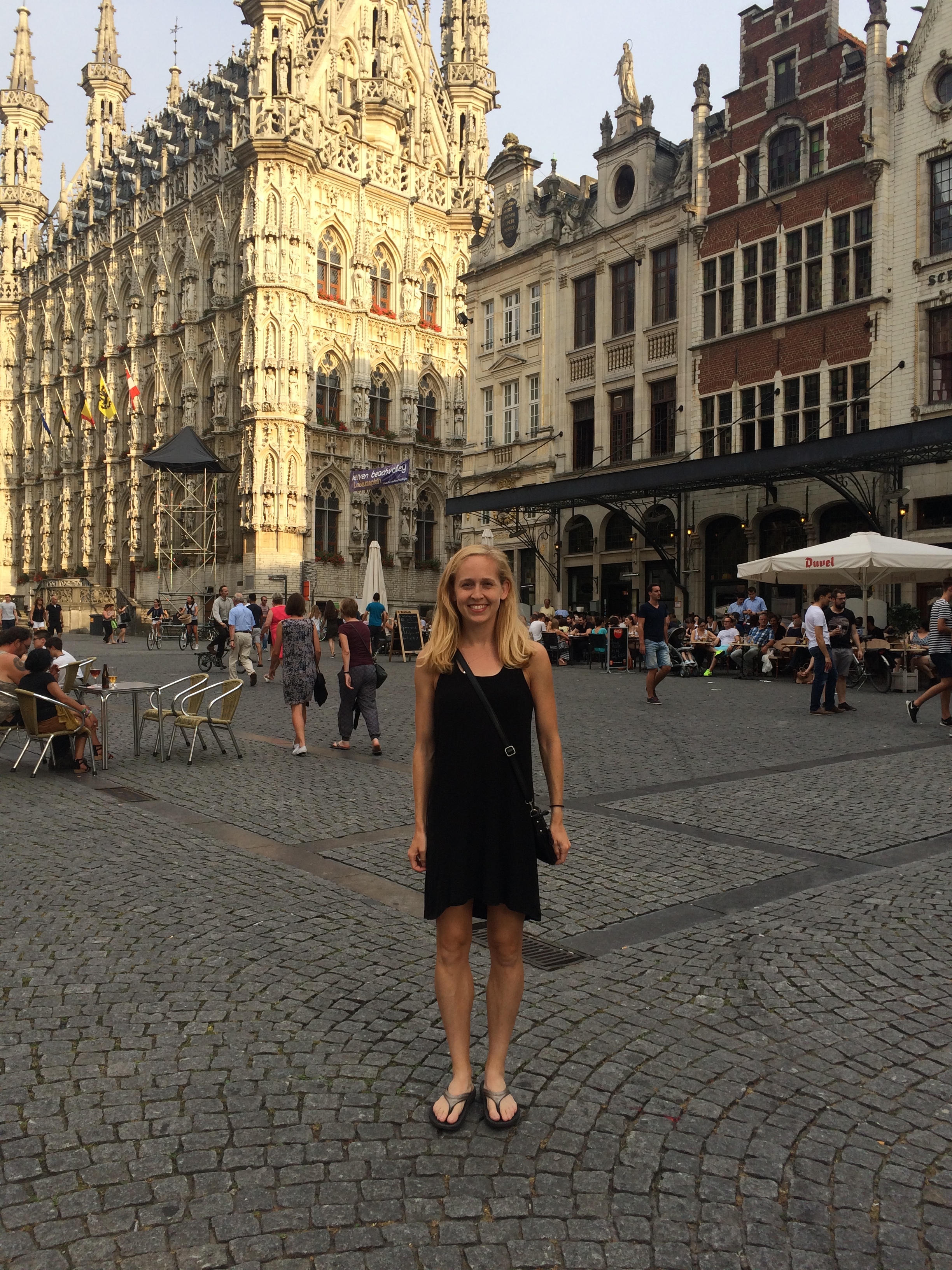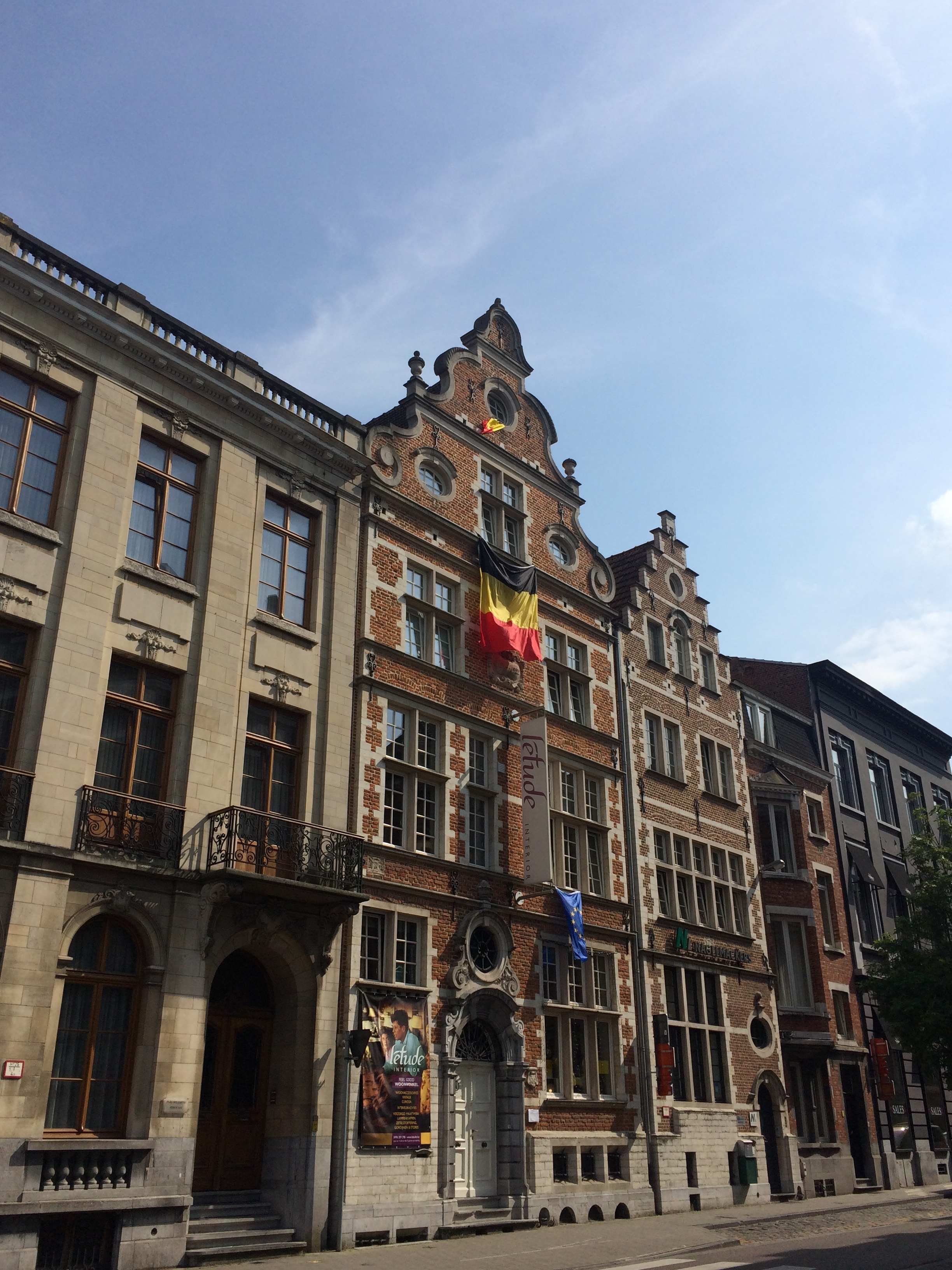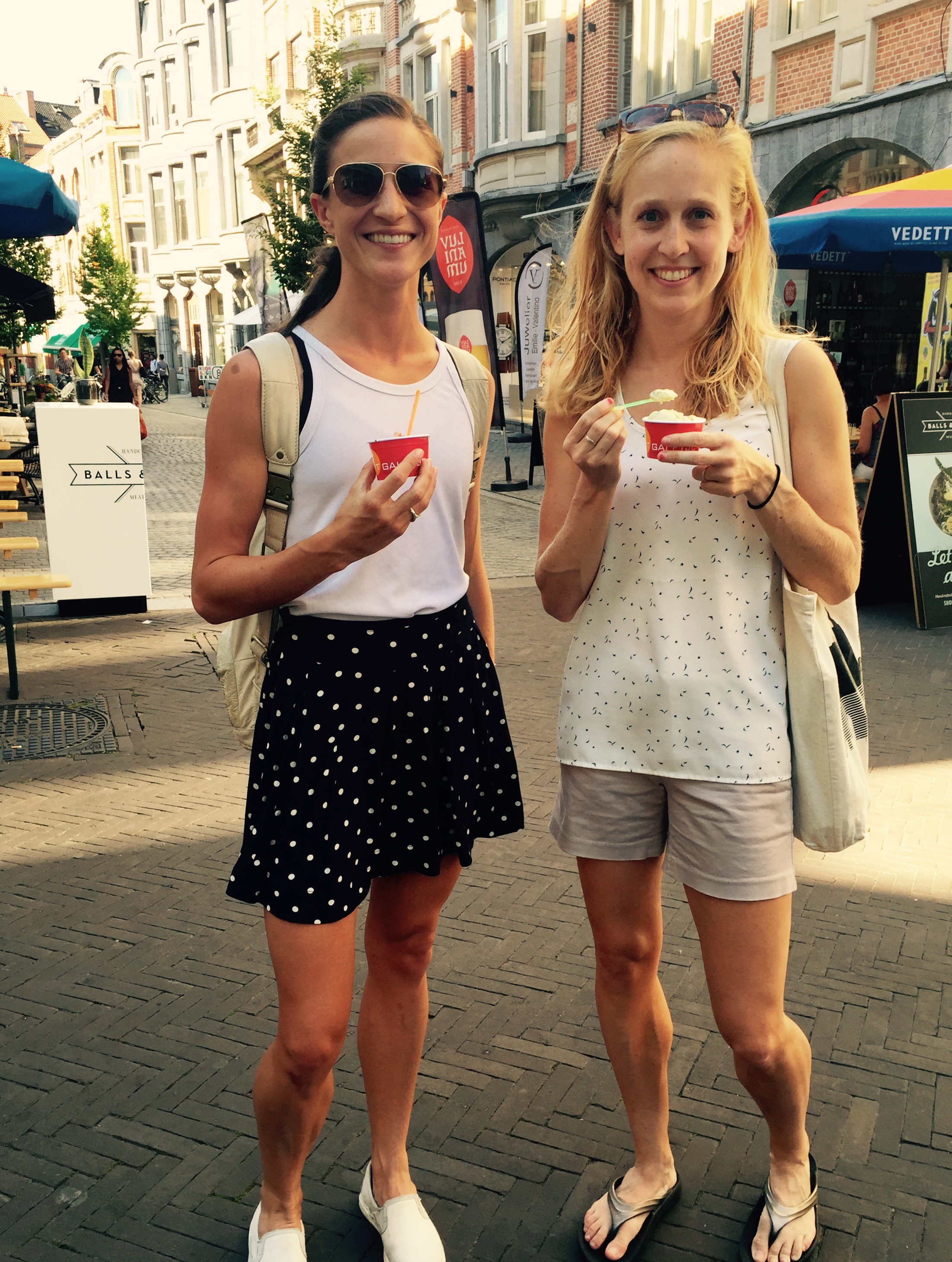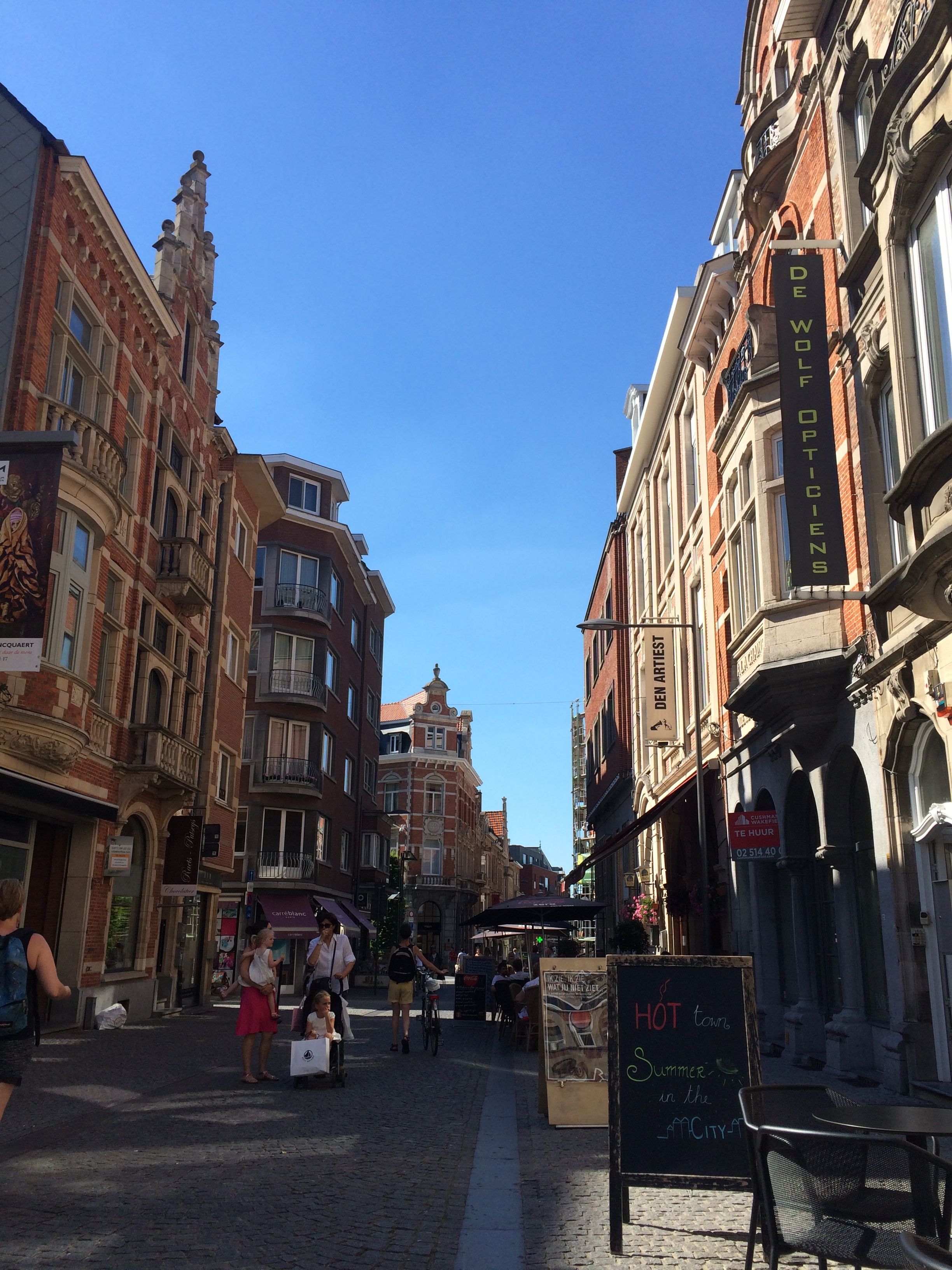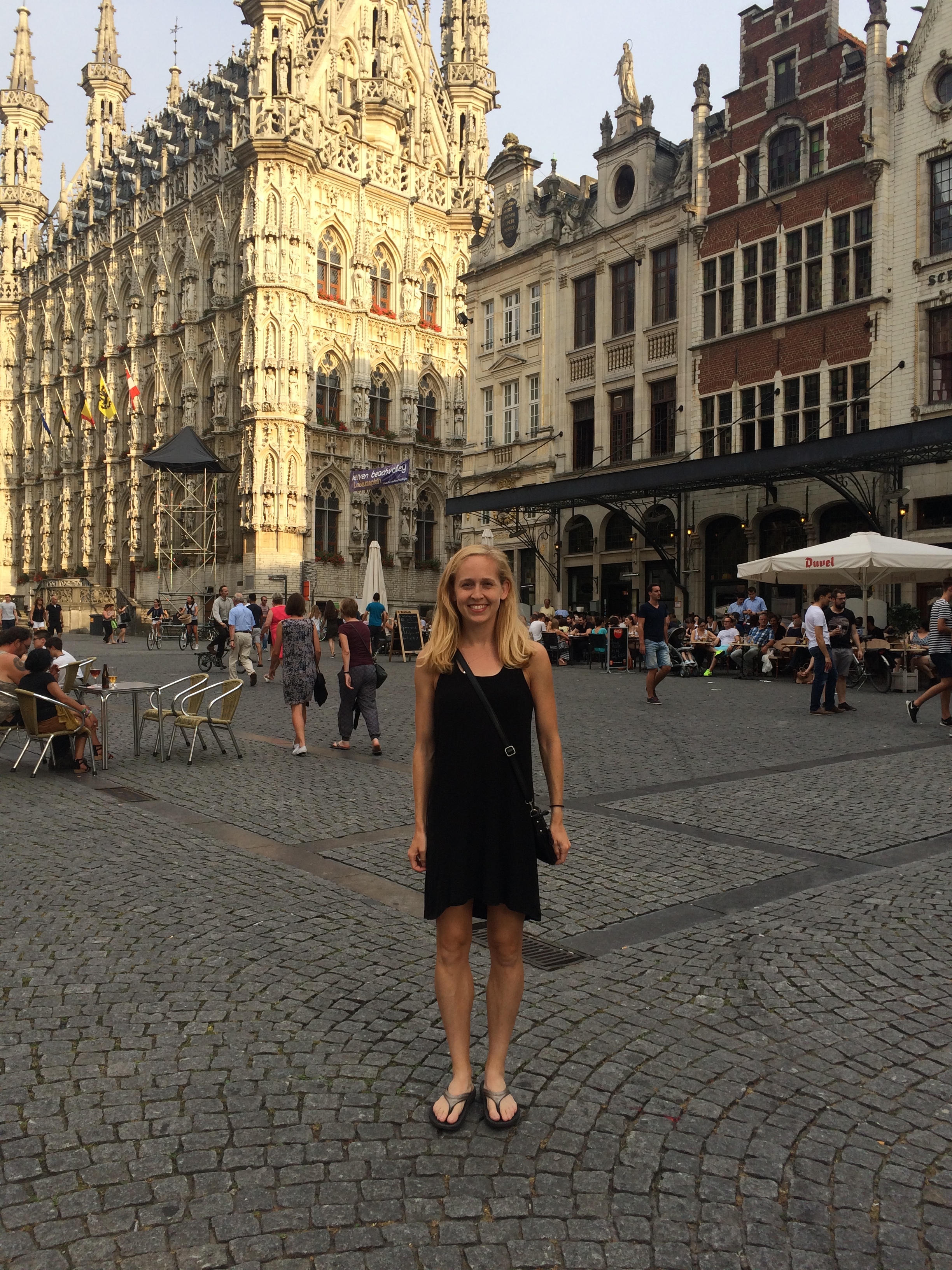 Our week in Belgium also included a short day trip to Brussels (with of course more gelato!). But soon enough, it was time to move on to the UK for our 2nd race of the trip, a 1500 in Oxford.
England, Finland, and Germany highlights to come in Part 2 - stay tuned!